September 10th, 2022
4-10pm
@ the Ivy Building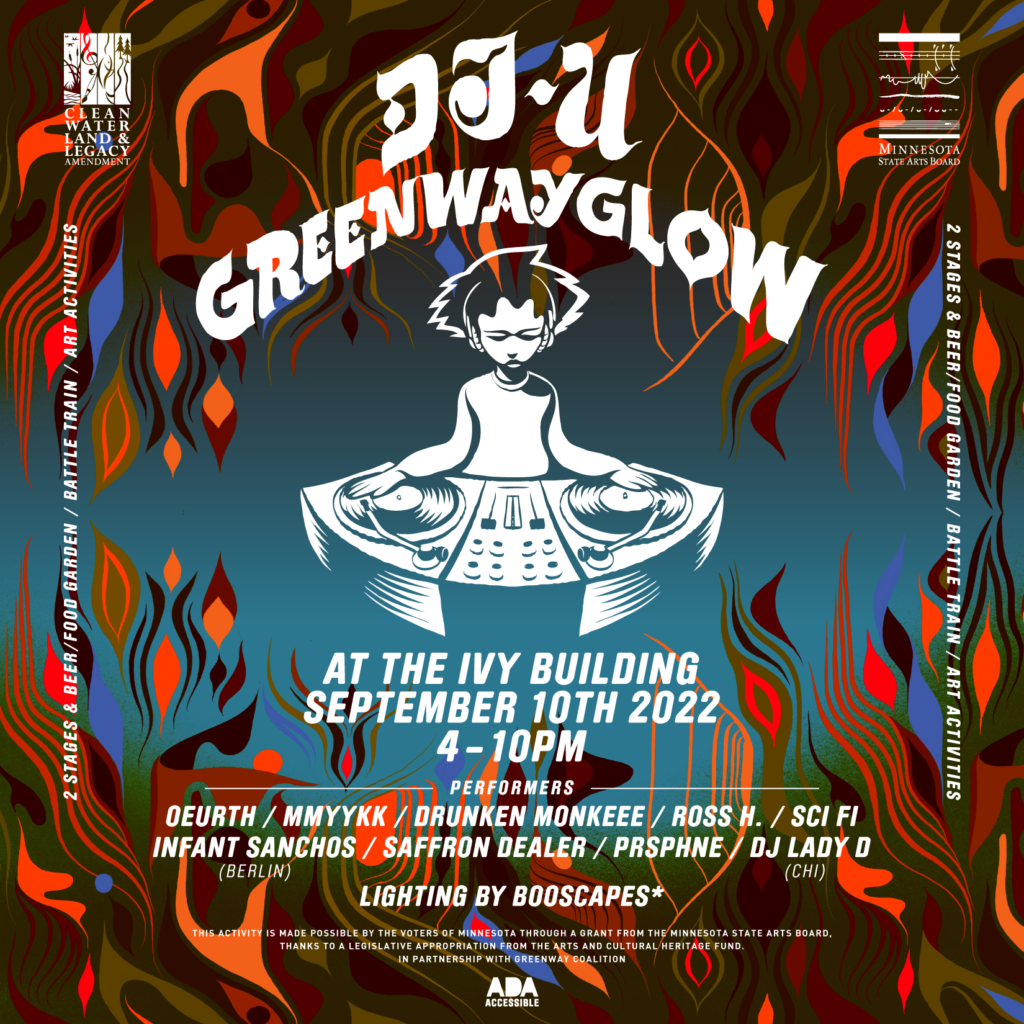 Long time, no see!! 🙂
We're thrilled to invite you all to our NEW location at the Ivy Building for our upcoming block party event September 10th, 4-10pm, as part of the Greenway Glow!
Get on your bikes and come down for an exciting evening of performances, activities, and immersive installations by DJ-U Graduates, Mentors, and Advocates.
This event is free to the public, made possible by the voters of Minnesota through a grant from the MN State Arts Board, thanks to a legislative appropriation from the arts and cultural heritage fund.
We are adding our forces to the Greenway Glow event that culminates with a multi-stage DJ-U block party at the Ivy building.
There will be a food and beer garden and lots of art and free activities.